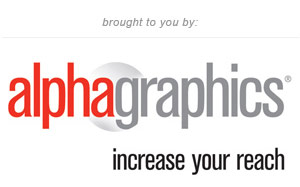 Voting is open to registered persons, 5 times a day per account. To register to vote, please click here.


Entries will be accepted Dec. 15, 2013 - Jan. 14, 2014. Voting will take place Jan. 23 - Jan. 31, 2014.


All photos in this contest must be taken between Jan. 1, 2013 - Dec. 31, 2013. We've changed the format of the Click! contest this year. We're accepting photos from the entire calendar year.


Yes. This is also new this year. Participants are allowed to enter up to four (4) photos for a $10 fee. All of the photos must be submitted at the same time.


Yes. This contest celebrates the beauty of Weld County from its landscapes to its people, so every photo must be taken within Weld.


There are two possibilities:
1. The photo didn't meet the criteria of the contest. All photos must be taken between Jan. 1, 2013, and Dec. 31, 2013, and photo editing is limited to minor color correction.
2. If the photo was in the "color photography" category, it may not have made the judges' first cut. Because of the number of photos submitted in that category, judges limit the number of photos that advance to the voting round. If you feel your photo was removed in error, please email ndurham@greeleytribune.com.


Yes and no. We will accept a photo that has been cropped in Photoshop or another photo editing program. We also allow slight color correction. Basically, we want to see your photos as close to how they looked right when you captured them. If anything is added to or taken away from a photo through a photo editing program, it is not allowed in this contest.


Yes.




Yes, there are three ways to earn prizes:

1. Our panel of judges will select a "Best in Show" winner, who will receive a $200 gift certificate to a local retailer.
2. The Best in Show winner, the Runners-Up, plus the Judges' Picks for each category will receive a poster of their photo, courtesy of AlphaGraphics.
3. The photo with the most votes online will receive a $50 gift card from AlphaGraphics to be used for prints and services, with recognition in an advertisement printed in The Tribune.